Meet the founders – Nano Track
1- Can you briefly explain what your solution is all about? What's unique about it?
Nano Track Relay is a hybrid (ie. terrestrial and orbital) IoT connectivity solution, offering affordable and fast services in real-time (no latency). The uniqueness comes from the fact that we'll be able to provide it all, simultaneously, without any of the existing significant limitations. The best part (and actually the part that makes it so affordable) is that we won't be needing to replace or build a whole new massive system, but just to extend the existing structure. Think of it as a version upgrade.
2- What's the story behind your company? How was the idea for this business born?
Long story short, it's an evolutionary process of an idea that has walked a long path until the right time came for its expansion. For many years Val has been inspired by ultra-wideband (UVB) communications and has been experimenting in the field for quite some time. Then, flashing news of a missing plane was brought to his attention and an important question was raised – what's the reason behind such horrible events when we
have perfectly working structures and systems? This was the next important step in the idea's evolutionary process that led to the first version of NanoTrack. After winning 2nd place at Galileo Masters, we realised that the idea behind this project has real potential but being limited to aeroplane tracking was an obstacle for this potential to cultivate. Therefore, we decided to expand the application of our solution.
3-Which is the challenge that your solution tackles, and how do you set apart from the other companies with similar solutions?
As we've mentioned above – the obstacle we tackle is simple, yet very important. Businesses need Satellite IoT connectivity to be affordable, fast, with good coverage and with as little latency as possible – at the very same time. What makes us different is that we know how to do that and, follow me here – without the need of restructuring or replacing the existing systems. As a matter of fact, we're not a competition of the existing structures. Instead, all of them (the providers) are potential clients themselves as well as the end clients such as agriculture, logistics and maritime businesses for example.
4- What are your goals, and what's the biggest challenge you are trying to overcome at this moment?
Actually, our biggest challenge at the moment is to make people realise this hidden potential and a whole new set of options which our solution can unfold. It's hard to make people pay attention to a system that has been working perfectly fine for such a long time when more obvious problems need to be tackled. But then, this isn't exactly a problem, but a great opportunity for businesses from both sides – the client and the provider, and we strongly believe in it.
5- What advice would you give to an entrepreneur trying to pave his/her way in the space sector landscape?
Keep your focus and keep going. Every deviation from your goal is a waste of the most expensive resource – your time. Do what you want now, don't wait for the "right" moment because as a cliche as it may be – it's 100% true. There's no better time than today and now.
6- About SUN, why did you apply?
Because SUN to startups is like a sandbox to children. Created to allow early-stage startup companies to gain more guidance with go-to-market, monetization and engineering strategies as well as connect with other like-minded individuals to create a culture of innovation and creativity. Isn't this enough of a reason and, practically, all that a startup would need for its first steps and possible mistakes? We think it's inspiring and hope-giving, that's why we chose it.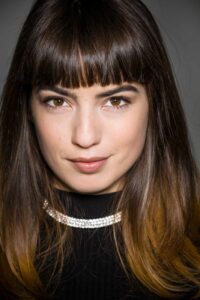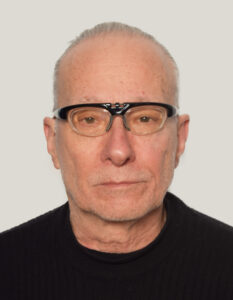 Nano Track's team